Content Technologist Review Legend
The visuals I use to indicate features, pricing and functionality in the weekly tech newsletter
The Content Technologist features icons to make reviews more helpful and engaging. Even Mary Meeker says visuals are important this year.
Icons are custom illustrations by Will Dinski.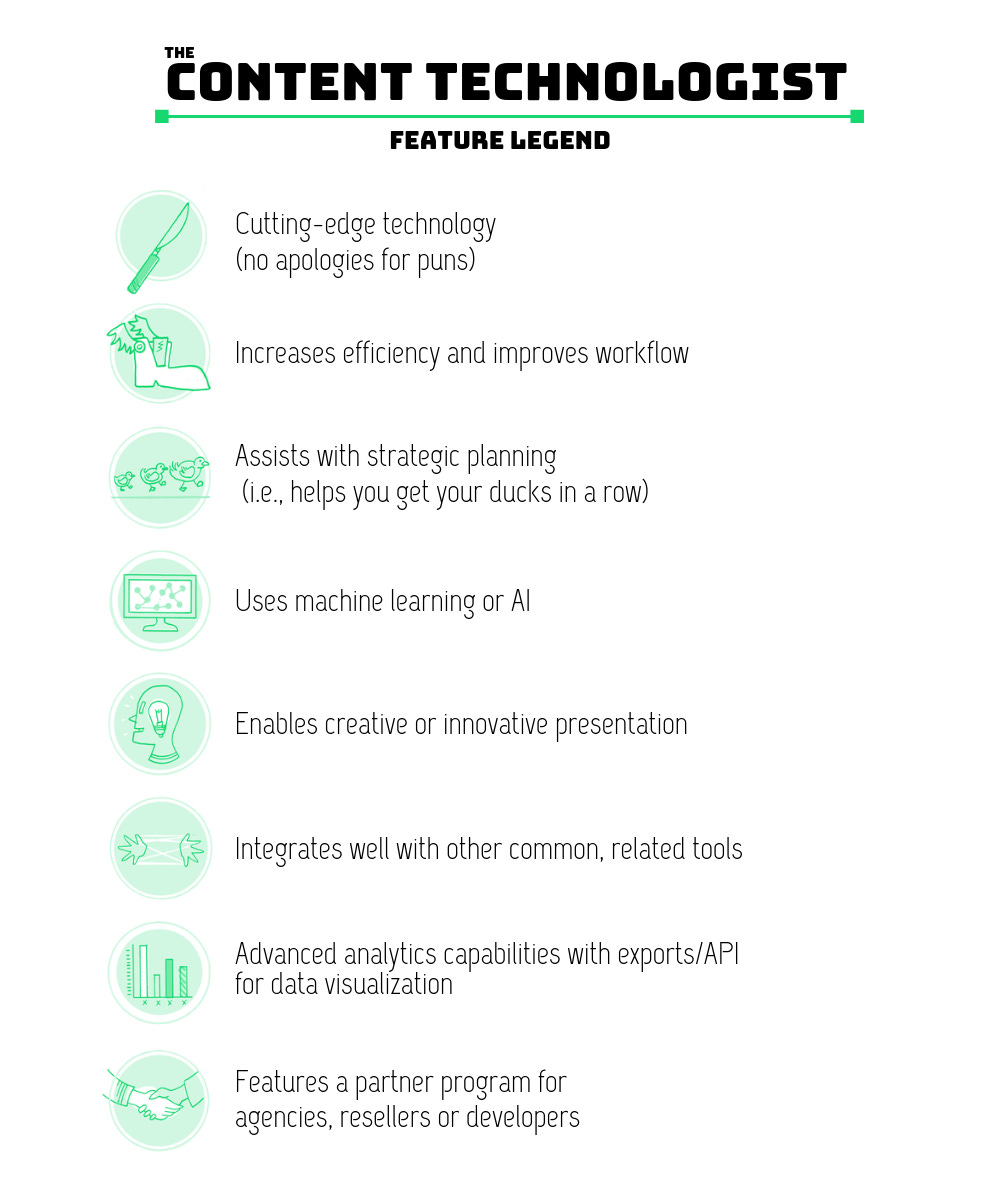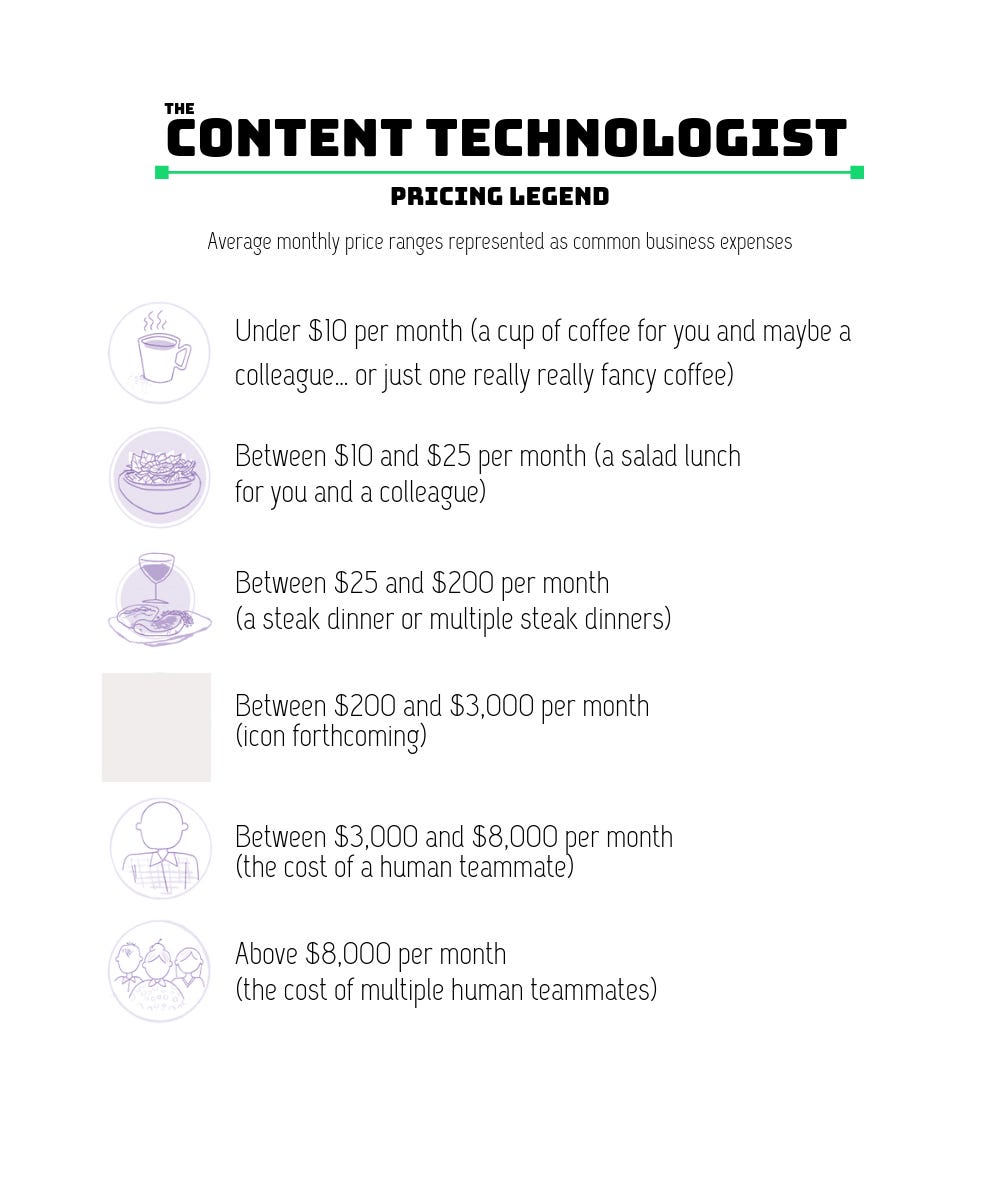 Additional continuum-based criteria
Broad capabilities vs. finely tuned
A tool with broad capabilities will have multiple functions (think Adobe Experience Manager or Salesforce as the broadest possible spectrum). Finely tuned means the tool performs one function very well.
Single user vs. team-driven
Although I would never advise a client to have only one power user of a tool within their team, technically a single-user team can function just fine with one expert. A team-driven tool only works with multiple teammates.
Intuitive vs. learning curve
Some tools you can figure out right away. Others need training. Most are somewhere in the middle. They'll seem intuitive at the start, but once you get to step three, the UI falters a little bit and you wind up wondering which button you hit to do that thing that you wanted to do.
Personal creator bias! Immediate points for intuitiveness go to tools that allow you to Undo with ⌘/Ctrl-Z.
Any other dimensions that would be helpful for you as a tool evaluator?
Leave a comment below!