CT No. 24: Strengthen SEO, UX and content with a Healthy Website Regimen
Exercise your content analytics expertise, y'all.
It's a new year! A new decade! Time to mold your web presence, content strategy, SEO and user experience into shape! Let's get started:
The Healthy Website Regimen
To be repeated weekly, monthly or quarterly depending on your content publication frequency. This check covers
how your content appears in organic search

how users access your content on your website

how your content is performing — and how to determine consistency

whether your domain presence is healthy

privacy and compliance checks
Creating benchmarks and identifying potential content issues now helps track your performance all year long.
#1. Search your own content — with your mom
For this check, all you need is your desktop and your phone and some good eyes. You will also want to find a family member or friend who can give you honest feedback but does not work directly on your website, business or marketing. It's best if you find someone who doesn't entirely get what you do for a living.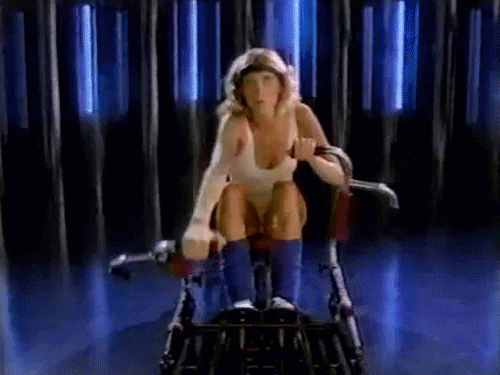 Google your brand again and click through from search results. Look at your homepage. If this were your first encounter with your brand, would you understand what your business is about within 5-10 seconds of looking at the homepage? Would you understand what to do next?

Google your brand from your phone and repeat step 1.

Now, Google a top non-branded search query and repeat the same check. So, for Content Technologist I might Google "content software" to see if I showed up in search results. If you're not ranking on that query but you'd like to be, Google search within your site. Use the "site:domain keyword" construction (ex: "site:content-technologist.com content software") and you'll only get results from your own website. Does your page look good? If you were an unfamiliar user, would you know why you were there? Would you stick around?

Once more: do the same thing from your phone. What do you see? If you didn't know anything about your business except from this article, would you know what to do next?

Are you annoyed by any pop-ups that appeared in this Google check? If you are, please remember that your users are too.

Now, get someone unfamiliar with your brand to follow steps 1-5. You've recently spent some time with your family and resolved to be closer with them in 2020. Ask your parent or cousin or friend to do the five steps above. Tell them it will bring you closer and that you won't be annoyed with them if they say something critical. Listen honestly to their feedback. Even if they're not your target audience, fresh eyes are a critical part of understanding user experience and hurdles.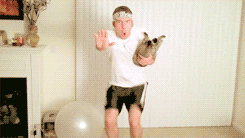 Just as we all exercise differently, we all use digital content differently. What looks correct to you might look hella weird to your mom or dad. And their feelings about what they see on your website aren't wrong, no matter how much CNN they watch.
Make notes of what is difficult for you or someone else to understand. Work to make it better.
#2. SEO cardio and domain cleanup
You'll need a Moz login (but not subscription), a web crawler (I recommend Screaming Frog, which has a limited free version), access to your email program, and Google Chrome for this set of calisthenics.
Now let's get into some more data-driven benchmarking. If you're not familiar with using your Google Search Console and Google Analytics for content benchmarking, start now!
#3. Lift organic visibility! And repeat!
For this check, you need access to Google Search Console (GSC), a free tool that displays how you're appearing in Google (and in turn, other search engines).
We're going to look at organic impressions, or how many people see your website content in organic search. Impressions are an in indicator that you are actually showing up in search results.
We're also going to check in on clickthrough rate (CTR), which indicates the percentage of users who click through after seeing your content in search results. CTR is a major ranking factor because it indicates that users value your content and click to see more.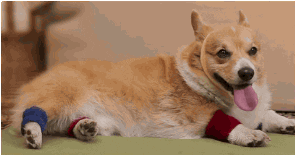 Google your brand. Do your website, knowledge panel and primary social networks all show up on the first page? When you click through to all of your owned properties, does everything look like it should? Do the descriptions across your website, knowledge panel and social profiles match in verbiage, voice and tone? Do you look like one united brand? If you don't, what do you need to edit so both users and Google see you as one united brand.

Log into GSC. Benchmark your total average monthly impressions and clickthrough rate for the past six months. Save this in a benchmarking doc: it's your organic baseline for 2020.

Filter your GSC so you only see brand queries over the past 6 months. Benchmark monthly impressions and CTR.

Do the same for non-brand. Even if your data is filtered (it is), it's still a great place to start benchmarking and identifying trends.
All of these will help you understand how often users are seeing your queries in GSC and where there is room for improvement. Your branded search CTR should be high — 30% or more. A healthy non-brand CTR depends on the types of queries you're targeting, but more than 1% for all non-brand would be very excellent.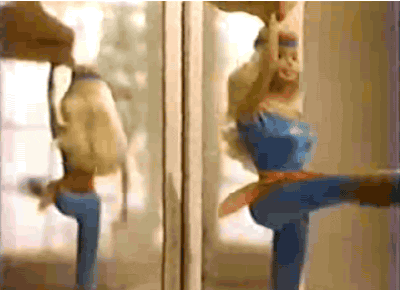 Now, benchmark the same for mobile and desktop. If there are significant differences in mobile vs. desktop impressions and CTR, make a note to investigate why. If you're B2B, it's likely you'll see more desktop impressions and traffic. If you are B2C or any service that relies on mobile web, make sure your mobile CTR matches or improves upon desktop.

Finally, clear all of your filters and sort your GSC data by page. Ensure that your best pages — the ones that drive business — are the ones appearing most often. If not, make a note of pages that are appearing most frequently. Make a note of the pages with the highest CTR. Those are pages to watch.
If you're unhappy with the results from this check, you'll want to focus on organic visibility in the coming year. Repeat these checks after you've made updates.
#4. Core content performance analysis
Open the landing pages report in Google Analytics. Hopefully your Google Analytics has at least three months of data, but we can check these benchmarks with only a month or so.
Before diving into this section, you may want to check out my recent overview of why pageviews are garbage and recommendations for better traffic metrics.
In Google Analytics, head to Behavior > Landing Pages. Get familiar with applying segments, especially organic traffic, which comes built in to the GA defaults.
Now, let's ENGAGE THAT CORE CONTENT.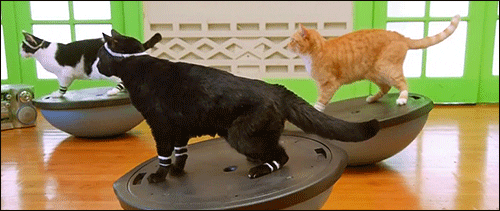 Check out your top landing pages from the past six months without any segments. If you're a publisher who regularly produces content for the purpose of building an audience, you'll probably see your top articles from the year, some evergreen content and your homepage in your top 10-25. If you're a business who is producing content marketing, you may see articles in your top 10, but you really should see your homepage (or top business-driving page) in your top 3.

Take note of which high traffic pages have the lowest bounce rates and highest session duration. Are they your highest quality pages? Your users think they are.

Segment traffic so you're only looking at organic search. Are there 2-3 articles that severely outperform the rest of your organic search? Like, they are the source for 10,000 sessions and the rest of your articles are the low hundreds? This means that you have some pages with perceived high quality content — either because they show up in a featured snippet or some other Google-driven promotion.

If this is the case, are these super popular pages leading readers to take more significant actions, like return to your website? Or do they have low session durations and high bounce rates? Are they actual core content? These have page authority, but that traffic is not distributed, you may want to look at strategies that distribute that traffic better throughout your website. A more holistic SEO strategy and better on-page UX can count as a goal for 2020.

Segment your traffic so you're only looking at direct visits. If your homepage (or your login page, if you're a web-based app) isn't the top landing page… you might want to work on your homepage UX.
No matter what's happening, benchmark your average bounce rate, session duration and sessions for your landing pages. Control for high performing outliers if needed. This data can help you build your 2020 content strategy — aiming for incremental improvements to all of your metrics over time. If you work your core — your top landing pages and business-driving pages — the rest will follow.
#5. Add privacy checks into your routine
Perhaps you've heard of CCPA. I know you know GDPR. Privacy is incredibly important, especially if you're using your user data… and most especially if you are remarketing or host ads on your website. We all need to take big steps to better protect our users. Big steps.
Run Ghostery on your own website. Do you know how every single pixel and tracker on your website are being used? If you don't, find out. Don't trust your agencies or vendors to self-regulate user data without a conversation. Ask them and get their answers in writing. Follow up and make sure you're clear about how your users' data is protected, manipulated and sold. Talk to your lawyer about privacy if you haven't already.

Ensure your privacy policy and terms of service are up to date. Seriously.

Make sure all of your employees who touch any digital content, tracking, etc. are aware of your privacy policies. Ensure everyone who touches data knows what PII is — actively knows, not just sent an email one time or given a handbook page. Privacy is an active conversation that requires practice and maintenance.

Review everywhere you collect data on your website. Make sure it's all clearly opt-in. Oh, and there are better solutions than that "I accept cookies" popup — see below for this week's review!

If it's not already, make your email program double opt-in.
All of these steps will improve your content, your user experience and your SEO and can be foundations from which to build a digital strategy in 2020.
---
Do you have your own benchmarking practices that you swear by? Feel free to leave a comment.
---
Is this the first time you've found The Content Technologist? Well heck, hello! I send emails every Thursday, so if you want more you can:
---
Privacy, but make it fashion: Metomic review
In 2018 it seemed like there was a law passed to ensure that every single website on the planet had:
A useless Accept Cookies pop-up

An email sign-up or promotional pop-up that blocked your screen whether you were a regular user or a new user
I've covered one better solution for email pop-ups and opt-ins — I'd like to cover more, but not today.
Privacy and GDPR compliance is a bigger issue. In 2017 I sat through presentations from data management companies that promised users would have better control of their data… with incredibly hefty price tags and poorly designed interfaces for user data "control centers" that appeared to have been designed circa 1995 and didn't work on mobile. (Seriously, I'm all for investing in quality tech, but these companies were charging well over a mid-level FTE's salary for the most basic of privacy protections. It was a racket.)
So instead, we all added those popups that were basically Accept Cookies or Leave. Which amounts to Go Away on the user's behalf — click the button and make the popup disappear, without reviewing anything at all.
Thankfully believers in open source are tackling the privacy and cookie consent problem and making a better web. So here comes Metomic, the first solution I've seen that helps businesses inform their users of the data they're collecting in a meaningful and non-invasive way.
Metomic isn't directly related to content, but monetizing content requires data collection. We're all digital here, and we're all concerned about making a better web.
Metomic at a glance

Like Ghostery or other ad-blockers, Metomic categorizes web pixels and analyzes the data they create. It gives users the control to opt in or out of common data trackers.
However, whereas Ghostery is user-controlled, Metomic lives on your website and integrates transparent cookies consent into an almost quiz-like experience. It's really nicely designed, and it's free for up to 100k users. The paid tier is $12/month for up to 500,000 users and 3 team members.
There's not much else to it. Metomic offers an API and developer tools. Their roadmap says that they are working on a real-time privacy policy widget, which would be brilliant.
Unlike everything else related to privacy compliance, Metomic is a no-brainer.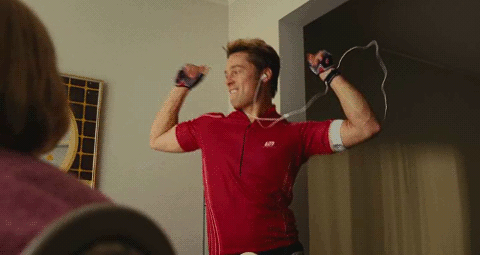 ---
This week's content tech links
I can't always call this News. And y'all don't often click through. So I'll just pick links I like.
---
Did you like this issue? Feel free to press the Heart button and then
---
Visit The Content Technologist! About. Ethics. Features Legend. Pricing Legend.