Discover more from The Content Technologist: Content Pros Update
A monthly digest of all posts, courses, and other goings-on from The Content Technologist, a resource for content professionals working in the age of algorithms. If you work anywhere in digital content, you're welcome here.
CT No.43: Why the ongoing obsession with blogs?
New ways to think about your sitemap, information architecture, and content strategy
Hello and welcome! My name's Deborah, and The Content Technologist is a weekly newsletter on SEO/UX, publishing/marketing tech, how media and tech interact, algorithms, and all things digital content strategy. My archives are here and also here, but I need to update literally everything in the content tech portfolio.
This newsletter is free until I hit 1,000 subscribers, and then: who knows.
In this issue:
Why are SEOs and website developers still tacking "blogs" onto the end of every navigation menu?

A review of UX sitemapping and user flow software FlowMapp

Links! A short list this week
Sometimes I write about news, but this week I'm just writing out an argument I find myself making more often as I wade through the content swamps. It'll spare me some emotions in the future, so I can focus on designing new systems for, y'know, how the world works! Just trust me: I'm still pissed about the state of the world, I just gotta do this job right now to keep me sane.
---
Some infrequent but necessary self-promotion
I'm an independent consultant, and this newsletter serves as my content marketing. I help businesses with:
Planning website redesigns and content design

Developing information architecture and taxonomies for new and existing digital content

Collaborating on content strategies that embody the latest in UX, SEO and creative practice

Determining out the best content or marketing software (CMS, marketing and process automation, all things content) for businesses

Virtual training or presentations on SEO, UX, content strategy, and everything covered in this newsletter

Innovative approaches to creating and distributing content
If you want help with any of these, or other related projects, you can reach me by replying to this email.
---
If you don't already receive this newsletter in your inbox, you can
---
Why your new website doesn't need a blog
For the past fifteen years, every business website has had more or less the same basic navigation:
Home | Product | Contact | Blog
Most of the website pages are static feature pages that have gone through sales and marketing approvals, developed with sales and marketing input with keywords sprinkled in from an SEO vendor.
The "blog" is tacked in at the end to add a space for regularly published content that doesn't fit into the rest of the information architecture. It's a feed for the content that businesses later use to boost SEO or populate social channels.
Why do we blog?
The newsfeed was created as an easy way for frequent website visitors to see the most recent content you published. It was created for a web where users bookmarked and visited the same websites over and over because search engines were really not that good until 2005 or so.
Media organizations saw minimal potential in the early web, thinking that people would never abandon their precious newspapers and magazines. They published news, but didn't dive head-first into blogs right away. When they produced blogs, no one got paid for anything, for better or worse.
Blogs were for the columnists of the web, scrappy zinesters who didn't aspire to jobs at lifestyle publications, programmers who wanted to show off what they could do, citizen journalists hellbent on taking down Dan Rather, bedroom teens creating a space for themselves to overshare their diaries and share favorite songs (hi that was me).
Blogs were created in the era of RSS feeds and that holy grail of web content consumption, Google Reader. And as much as I wish we still had Google Reader and found an adequate replacement, that feed-based universe has been largely abandoned by all but enthusiasts.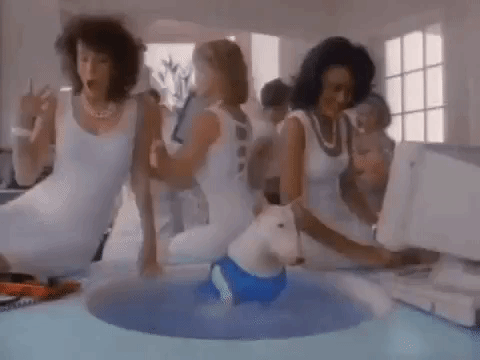 In this gif, Spuds Mackensie plays Google Reader. (No one under 30 will understand the previous sentence.)
What a blog assumes
From this environment of rogue columnists and experimenters, the traditional newsfeed or blog feed design, where a single page displays all most recent content, assumes:
You have a regular audience of readers who will regularly seek out content and updates from your business

Your audience wants to read niche news from your industry outside of traditional media channels

Your audience will regularly share content from your blog on their own channels

Your audience reads content on the web outside of news websites and social media
It's a system that was popularized by the developer-lite instances of Wordpress, Squarespace, and Wix. These content management systems were designed to be low-code for non-developers to spin up sites on a web that didn't need much customization beyond colors and basic themes. They enable creators to make "pages" and a single feed of "posts." "Pages" are static and not updated regularly, while "posts" are dynamically generated and easy to update.
Wordpress, for all its ubiquity, has not evolved much in the past ten years for these types of websites. Sure, you can add plugins (most of which just weigh your site down), but cookie-cutter Wordpress sites remain more or less the same: "Posts" can be handled by multiple authors, while "pages" are handled mostly by the website developer. Since it costs money to add content to "pages," all new content is relegated to "posts" or "blogs."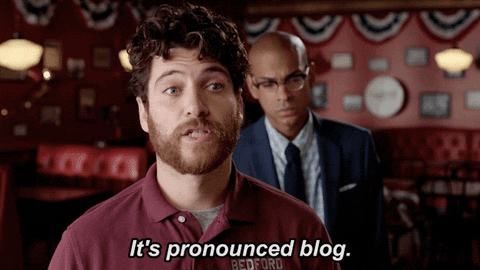 These sites are easy to build but aren't necessarily a great solution for a business that wants to invest in its digital presence.
Why a traditional inbound strategy is no longer as effective
The traditional inbound marketing strategy involves regularly producing content, posting it on a blog to be crawled by search engines, distributing it on social media channels, then collecting email addresses from forms and hitting those email addresses up with sales messaging.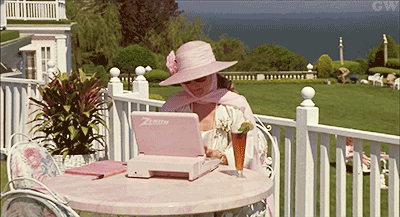 How we used to create "lead magnets" and blog posts
Around 2015, we (marketers, developers) told every business that they needed a blog that posted four times a month so you could distribute on social media channels and "get SEO." Blogs became this catch-all for content that didn't 'fit' elsewhere in the website.
What the web got was a pile of empty words and agencies that kept using silly formulas like "You need 11 posts per month and 800 words per post and 3 images per post." Those numbers are bullshit and don't add up to a commitment to quality content. The catch-all winds up distracting from the focus of the website in the first place.
Many marketing agencies still recommend blogs out of habit because they don't have the development resources to get creative with their content, or because they have a limited number of writers who can churn out content, or because they're not really creative thinkers and still think that attracting new prospects is a reliable formula that can be entered like algebra.
But as of 2020, "we have to blog for the SEO" inbound strategies are based on a completely outdated understanding of how algorithms process and how people read content. Those strategies misread the current state of search and entity development. Currently search results are so bogged down with old posts with deep equity that flimsy content like blog posts makes it harder and harder to make any kind of an impact.
Other blogging assumptions that have gone the way of the dodo
Classic inbound content strategy relies on the following assumptions, all of which are now mostly out of date. Outdated assumptions include:
Creation
Your team will collaborate on producing, edit and publish truly high quality blog content four times a month. If your in-house team isn't truly collaborating on posts, it's likely they're not actually having much on an impact on your in-house results.

In-house content creation is easy to maintain. More often than not, all your big dreams for your blog only manifested into three sad posts per year — accompanied by hastily compiled stock photos.
Web
People will bookmark your website and regularly click on the "blog" page of your navigation. Look at your analytics for returning visitors and time on page on your blog homepage. Based on many, many websites I've dug into over the past few years: I assure you that users spend zero time on your blog homepage, and if they visit, they look at one post and never visit again.

More pages on a website is inherently better for a site's SEO presence. The simple fact that more = better hasn't been true in SEO for some time. You do not need a huge, thousand-page-deep website to rank well anymore.

More words on a page are better for blogs. Not if those words are redundant, quickly written, or poorly edited. Google's algorithms can determine value over empty words. (Check out anything ever written about E-A-T for more information about this.)

Google will only see new content if it's in a blog. Nope! Keep your sitemaps updated and Google will see your content no matter what.
Social
Your audience will read your social updates across all channels regularly and await your updates with bated breath. That's never been true unless you're a big personality (aka influencer).
Blog readers will share your content to their friends on their social feeds, and their friends will see the content. Social feeds have long been discouraging off-platform links. Even if someone does share a piece of content, it's not guaranteed that even their audiences will see it. Social networks aim to be contained environments these days, unless you promote via paid.

Promoting content on your own social feeds will boost traffic. Will it shock you if I told you that some of the biggest brands in the world get next to zero clickthroughs for their social content across social networks? There are exceptions, of course, but regular organic social has had diminishing returns for years. Algorithms — and people — tend to favor social posts with added value or personality, rather than just a link to your content. When coupled with great commentary and community management, organic social is certainly still relevant, but simply posting a link to a blog post every week is a misplaced investment.
Email
The automated Mailchimp/Constant Contact/Hubspot connection to distribute blog content via email is an easy, great idea! OMG no. Nothing about content distribution is easy. Sorry. Sending automated emails with a list of blog links will inevitably end up in spam folders and severely damage your company's email reputation. Don't damage your email reputation by sending garbage.
Everyone will click on links to content within an email. Nopers. If this was ever true, it's certainly not true now. Email users will click on one link per email, if they click at all. (Only about 10% of you click on links in this newsletter… why do I provide a list of links every week? I don't know! Habit? Because I think you read the headlines? Because I so love that 10% of you?)

Creating four or eight or sixteen blog posts per month will add up to big returns later. Maybe? Maybe one of two blog posts per year will be take hold? But all those other words will go to waste. Fact: if one or two writers is churning out four blog posts a month about your product, those blog posts are probably going to read like churn, no matter how good those posts are.
So what should you create instead of a "blog"?
The strategy of inbound: An audience who visits your website once will likely be so captivated by your content that they will visit again and become a customer.
The reality: Content without a voice or anything to say rarely draws repeat visits. So invest in content that adds value, that you would actually read regularly. Create work that captivates, that everyone is proud of, that surprises and delights, that is 100x better from every crappy blog post out there.
Regularly producing content still works. But relegating it all to a "blog" section no longer makes much sense. Instead, I recommend one or more of these tactics:
Do content research before you redesign your website and developing your information architecture. Research search volume, entity value, intent. Gather user feedback. Find the 3-4 content areas where you want to go deep. Use those to create deep resources within your website content, not just a blog.

Regularly update all of the pages on your website when you have new information. Incorporate the content you might put into a "blog" into your website content. It's web! You can update it whenever you want, and new users will discover your content! (I know, crazy, right?)

Work with a developer to create multiple content feeds if necessary. Collaborate with your content strategist, UX expert, marketing team/agency and developers to establish solutions that make the most sense for your audience and the customers you are trying to reach.

If you produce multiple products, create an update feed for each product. Only publish product updates on those feeds.

If all of your blog content was previously "how to" content, create a section of your website with templates specifically for How To content.

Just avoid throwing your garbage in a catchall.

Make a plan to publish an in-depth resource once a quarter, rather than a blog post every week. Make something that solves a complex problem for your audience, something they will want to come back to. Don't just publish a Q&A with an industry expert. If you're going to do the research of having a Q&A, use that content to inform a longer, more in-depth piece, multifaceted sourced feature. Go bigger. Get creative.

Work with content creators who have unique perspectives: writers, editors, illustrators, videographers, or agencies that provide those services. Content is an investment in quality and voice. (Tip: many media workers and creators are out of work right now. If you have the budget to hire someone to create original, truly unique work, now's a great time to invest in creative partners who can help you with delightful and useful.)

If you have a unique voice and are more worried about creating connection with an audience than dominating every search query, create a newsletter. Email newsletters now are what blogs were back in 2005; it's where your columnists and strong voices can live and create and explore with a minimal investment.

Or if it makes more sense, develop a podcast or a more unique presence on Instagram or YouTube or Discord or all the other platforms the kids are into. Go deep into one channel. Algorithms and promotion on all of these platforms are so complex now that you'll need to do a lot of homework and talk about which ideas are good and really hone your voice to build a presence. But now might be the time to research and go deeper.
Most of all — incorporate your "blog" content. Fold it into your brand. Don't let it sit at the end of your navigation.
---
Trying to talk your team out of tacking another blog on the website redesign? You can
---
A better sitemapping tool to replace spreadsheets and sticky notes
This week a new client introduced me to Flowmapp, a freemium UX tool for information architects and content designers. I immediately fell in love and am going to use it forever and ever.
Before we start, a note:
There are two types of sitemaps: the XML/SEO sitemap that tells Google which pages are on a website (referenced above) and a UX sitemap that define's a website's pages, navigation and information architecture. This tool concerns the latter. This sitemap is created in the design process and serves as the blueprint for the website's creation.
Yes, it's confusing.
Onward with a UX sitemap collaboration process
I use Mural to collaborate with clients on UX sitemaps and information architecture, especially in the phase when we're moving things around and debating decisions. Mural, which I reviewed back in October, is an excellent remote collaboration tool. It's great for spitballing and incorporating new ideas and all that.
But when it comes to finalizing things, it's helpful to have more specific functionality that combines all our neon notes from the working sessions into something organized and attractive. Previous sitemapping tools I've tried generally haven't added much to the experience; they're not much to look at and are basically a very horizontal spreadsheet.
Flowmapp is much, much better and has far more functionality.
Flowmapp at a glance

Flowmapp creates sitemaps, basic IA wireframes, user flows, personas and customer journey maps attractively. It's a tool for and by UX designers.
Flowmapp's strength is in robust built-in templates and component-driven architecture. It treats IA and content design like the massive multidimensional puzzle it is. The tool:
Enables collaboration among multiple stakeholders, enabling team members to flag changes or specific pages for review

Stores many data points within each sitemap, including each page's template, full component architecture including content briefs for each page structure, and other notes like mapped keywords and content purpose

Enables commentary and discussion on individual pages

Defines internal linking structures and rough wireframes/templates

Create website user flows

Define personas based on templates, if personas are your thing (I have mixed feelings about personas but that's for another time)

Maps content to customer journey stages

Exports to PDF, images and .docx formats
Basically it's a content designer's dream. It will replace so many unnecessarily complex PowerPoints and Keynotes for me, instead compounding all that research and brief information right in the file where I'm storing the project.
I am not as comfortable in tools like Figma and XD and Invision, mostly because I'm not a UI or graphic designer. I don't create functional prototypes, animations, color — I trust others to take content to that visual level. But I know the content I want to see on each page, and am happy to hand over to a designer and/or front-end developer to provide options and feedback on functionality. Flowmapp makes it easy to do all of it, which is novel on my end.
Technically I could each page's exact content right into Flowmapp, although it's unlikely I'd go that far. (I'd rather move from a writing file into a content management system, and Flowmapp isn't a CMS.)
It's rare I pick something up as quickly as I did Flowmapp, but here we are! It's free to start, but professional is $15/monthly. Team memberships are very affordable.
It's an "I can't believe I didn't know about this and now I'll never be the same" type of tool.
---
Content tech links of the week
For the 10%.
And finally, my amazing partner and Content Technologist illustrator, Will Dinski, just won Slate's Cartoonist Studio Prize for his webcomic (and Substack) Eat Street Diners Club. Subscribe if you like food and comics.
---
Did you like this issue? It would mean a lot if you would
---
Visit The Content Technologist! About. Ethics. Features Legend. Pricing Legend.