Discover more from The Content Technologist: Content Pros Update
A monthly digest of all posts, courses, and other goings-on from The Content Technologist, a resource for content professionals working in the age of algorithms. If you work anywhere in digital content, you're welcome here.
CT No.5: Entity optimization + my tech stack
All-you-can-eat advanced SEO and fried food
As you read this, I am on the grounds of the Minnesota State Fair, enjoying a day off, stuffing my face full of fried foods and gawking at butter princesses and seed art. If you're really interested in what I'm up to, catch me on the 'gram. In honor of the Great Minnesota Get Together, today's newsletter is populated with the mass production of delicious, bad-for-you foods.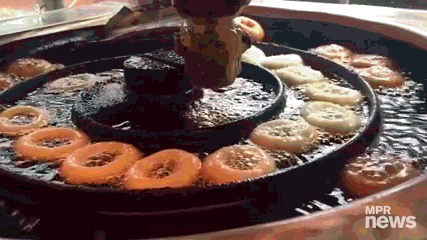 ---
The content technologist's choice in content technology
Every six months or so, I'll give you an update on the tools I'm using for my consulting business. My tool stack shifts based on my consulting client needs and I'm a scrappy lady, so I build my own stack of less expensive single-serving software. Here's what I'm using right now (with referral links where applicable because everyone likes a discount):
SEO: SEMRush, Moz, Google Search Console, Screaming Frog & looking at Audisto for a technical project

Content research: Buzzsumo

Tool research: Crunchbase, G2Crowd and Capterra, even though I don't like the latter two databases.

Database/CRM: Airtable

Calendar: Calendly / Google Calendar

Asset creation and management: Canva, Google Drive, Adobe Acrobat DC and Keynote

Measurement: Google Analytics and GTM

Project management: Evernote (free), Google Tasks, testing Notion and Voicea (Eva)

Survey: Typeform free version

CMS: Wordpress for the moment

Email: Substack and Gmail for the moment

Social: Native posting on all networks. I should look into some kind of management to keep up with posting regularly.

Communication: Hangouts, Zoom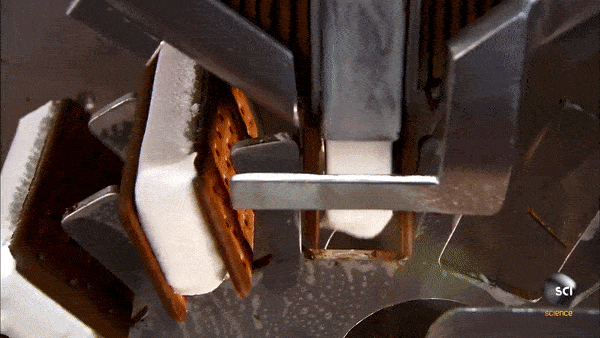 And I use Giphy. So much. Prepping this list actually sent me down a rabbit hole of thinking about Giphy search trends and data. (If you have any insight about Giphy optimization, LMK. I'm researching for a future issue!)
There's nothing in my stack that's out of the ordinary or a super special secret. One day I will likely explore some more comprehensive options. I wouldn't mind getting mostly off Google. But for now, I'm leaning on familiarity as I build my business. .
---
A curious and innovative approach to entity optimization: Clearscope
One of the most elusive and important concepts in search is the idea of the entity. In SEO, entities are the "topic clouds" or holistic concepts that surround a keyword. Entities relate to other entities, like galaxies within a universe. Creators can optimize for the entity of cake with words like frosting, vanilla and candles, which can connect to other entities: birthday parties, ice cream or dessert ideas, each with their own set of nouns and verbs that surround them.
Entity optimization is both extremely simple and maddeningly complex. It's based in the unique nouns and verbs that are used to describe a topic. For writers, optimizing for an entity means incorporating nouns and verbs for a core topic. For UX designers, entity optimization means ensuring that all related entities are clearly linked and labeled.
The tricky thing about Entity Optimization is it's a palimpsest, or a giant knot of collective algorithmic memory. Entity search is built upon twenty years of Google search data and web writing.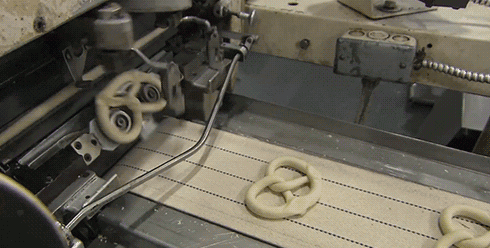 Actual footage of the Google algorithm creating entities.
The best way to optimize for an entity is understand content already ranking around the query/intent you want to target. Content intelligence tools — any tool that suggests words and topics based on existing digital content — parse related search entities based on the content of top competitors or an owned database of keyword and search data.
Clearscope enables SEO-focused content creators to understand the exact words and phrases that Google uses to build its entities. As an SEO/content nerd who sometimes feels like she's seen it all… Clearscope is impressive.
At a glance: Clearscope

Using two major natural language processing (NLP) algorithms — Google's NLP and IBM Watson — Clearscope scans the top 30 search results for any search term and isolates the phases unique to an entity that are most likely to rank. So, for example, to rank for the entity "best bathroom mirror," Clearscope identified words and phrases like "frameless" and "round mirror" or "bathroom vanity."
More simply: Clearscope identifies the specific words and phrases that map to an entity in Google search and helps you optimize the content for those terms.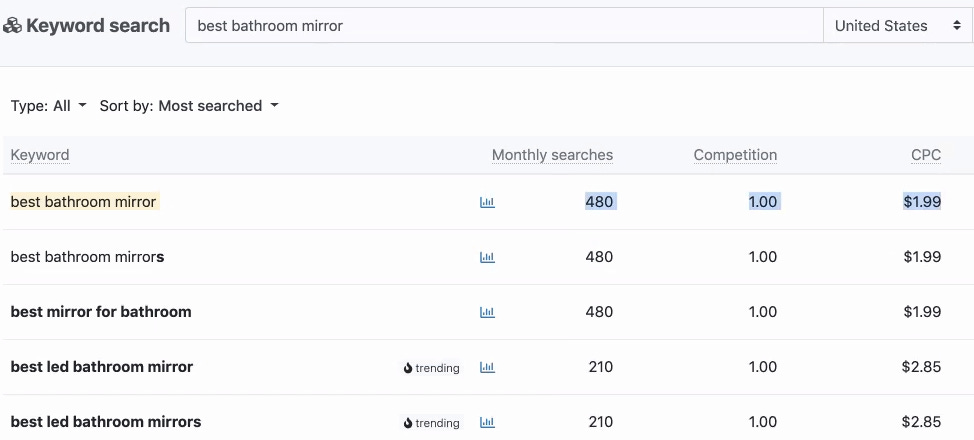 In addition to entity optimization, Clearscope identifies Google Autosuggest terms… and pairs them with their search volume and trend data so that you can see at a glance the Autosuggest terms that might be worth your time to optimize.
For a content-focused SEO pro like me, a tool like Clearscope is a big deal. With his super detailed demo, co-founder Bernard Huang brought me closer to understanding how the Google algorithm actually processes content. Clearscope takes the guesswork out of competitive content analysis. Its core function may eliminate the need for a brief once creators understand how to optimize for entity search (which may take several months… after years, I struggle with the concept of entity).
Clearscope's UI is function-first, but fully linkable/sharable reports and a nifty Google Docs plugin incorporate smoothly into existing cloud-based workflows.
That said, it's most useful for SEO and content wonks. Since it's not the cheapest tool in the world (NLP is costly), I would recommend it for marketing teams with at least one expert in SEO to shepherd understanding of why Clearscope's data is important. It's a tool for the wonky innovators among us, those who give a tf–idf about how machines process the technology of language.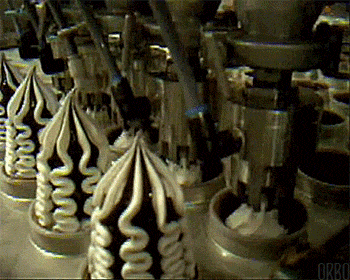 ---
This week in content tech news
---
Free strategic advice for the week
Entities and intent, not keywords and title tags.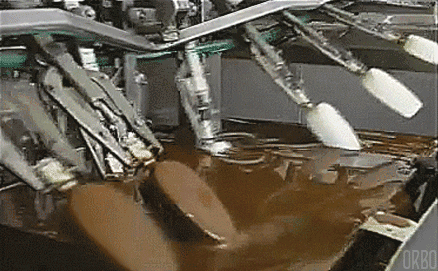 Housekeeping. Click the hearts if you like. Share with a friend or colleague. Ask me a question if you want to know more about entity search.