CT No.59.5: Q4 and 2021 planning with a little more Content Technologist
Time for the marketing part of content marketing
Your regularly scheduled Content Technologist newsletter will return next week.
This fall, I'm planning something a little different for The Content Technologist. And I want to be able to work with this audience more closely.
Several of you have asked for more in-depth education, courses or seminars on the topics covered in this newsletter, and I'm happy to say that I'm planning something special for Q4 and into 2021.
Are you interested in more in-person deep-dives on SEO, content measurement, data-driven content planning, information architecture, website redesigns, or other topics dear to The Content Technologist?
This education will be geared toward content professionals, including:
Freelancers/individuals looking to boost their skills

Publishers envisioning a fresh approach to content

Brands and in-house marketing teams looking to innovate in a time of uncertainty

Content marketing or content strategy agencies looking to add more value to their clients

Traditional or digital marketing agencies that want to add content marketing or SEO to their roster

Development agencies looking to incorporate an audience-focused content approach to web and app builds
If you're interested, please click the button below and fill out the brief survey?
I'm still figuring out what this education would look like — group workshops, single-team training customized for your needs, or an ongoing course/class with feedback on your professional materials and approaches, so filling out the survey will help a ton. I'm happy to accommodate different styles of working as well.
So do you want to work together, small-scale? I'd love to hear from you.
---
What do you do, exactly?
I hear this question a lot, and then I say something like, "If it's content on the internet, I can help plan, publish and distribute that content so that it's successful without the help of excessive advertising." But more specifically: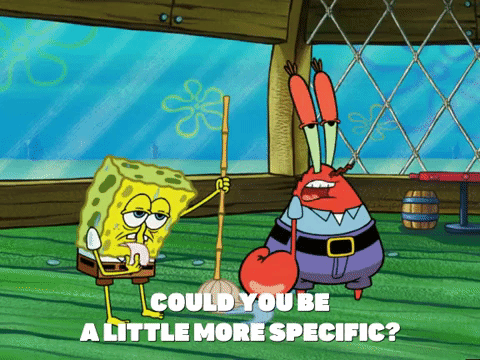 As an independent consultant, I also work with brands, publishers, and agencies on all of the topics covered in this newsletter. Typically these are larger projects that span several months with brands that are looking to take their content planning to the next level of digital maturity. Some services I offer:
Start-to-finish website redesign planning and consulting — start-to-finish planning for a full website redesign, particularly focused on content-driven websites

I follow a honed research process that I've developed over 7 years of navigating enterprise-level brand website redesigns. (I had forgotten I'd written this blog post during the week that lockdown hit the U.S., but I'm pleased that I had. I should write its successor soon.)

And here's an example of a website I helped launch this year.

I've also worked on email newsletter and intranet redesigns, which are always more complicated than they seem. If you have a redesign project in the works, I'm happy to chat with you.

Data-driven content planning and audience-building — whether you're full of ideas or the well has run dry, I can help you organize your content strategies and back with SEO and UX data to make the whole workflow more efficient and effective.

I think about content planning a little differently than most of the other marketing pros and agencies out there.

I think content is most powerful when it aligns with audience needs, and when your team understands the gravity of what your audience thinks. To do that, I mine your data for how your audience thinks when they're online — and create visualizations to help your internal team and stakeholders understand that mindset. When coupled with your content goals, this data can make your content marketing plan unstoppable.

Content design and innovation — Do you want to develop a new content experience that will charm and inform your audience without annoying them? I'm all in for deep thinking, content innovation and testing to get the experience right.

Here's one explanation of how I think about information architecture.

I'm a fan of deep collaboration with designers and brand strategists, where we can use all the capabilities of digital media — not just a replication of print on the web — and deep digital research to create new experiences.

Have a nebulous content idea that you want to bring to life, with practical considerations for how people actually use digital content? Want to take your publication in a new direction? That's right up my alley.

Content analytics and measurement — Are you still unsure how to measure and describe the effectiveness of your content besides traffic? You are not alone!

Just be warned: I will tell you not to use pageviews, or any traffic metrics.

I'll shoo you away from single KPIs.

Instead I'll help you consider a measurement approach that's more suitable for our current digital environment and what will be most effective for your business and your long-term growth and revenue goals.

I also help with the basics of analytics: setting up reporting, tags, content groupings, dashboards, custom segments, you name it.

Content tool stack planning - In (most) every issue of this newsletter, I review a different piece of software. And for every review I write, I demo about 5 additional tools that I don't review. I keep all that information in a database, as well as some strong opinions that I reserve for client meetings.

I know way too much about content management systems, UX design tools, project management software, marketing automation software, personalization approaches, account-based marketing suites, and plenty of other tools I don't cover in this newsletter.

So if you're looking for a change, I'm happy to help your team evaluate and build your new tool stack, or just gather some recommendations on different types of software.

Consulting, writing or bespoke education on all of the above. Are you a software company looking to reach content professionals? Or an agency looking to add a new service like SEO or UX to your midst? Or just a marketing team looking to add their first marketing hire? I help with all of those areas and more.

And if there's something I don't offer that you need help with… I've recently joined a new marketing co-op with other established freelancers who offer all sorts of marketing services that complement the data-driven digital content research and planning that I do.

Indee is a one-stop shop if you're looking for a little of this, a little of that, content assets, copywriting, social media management, or a total branding overhaul, give a shout, and I'm happy to loop you in with the Indee team.
---
And if you're looking for something a little more unprofessional
I've been kicking around an idea for a guided pop culture discussion group/community for a while, and I just want to see if there's interest. Kinda like a cultural studies class but wayyyyy lower stakes for busy people. If you're at all interested in this sort of thing over the winter, please fill out the second survey below.
---
And once more for those who don't feel like scrolling back up: you can reach me by replying to this email or by filling out the form for
See you next week with a UX-driven fall food fest!
---
Visit The Content Technologist! About. Ethics. Features Legend. Pricing Legend.