CT No.4: A season for being extra
Are you on vacation this week?
There are certain stories I will always watch again. Over and over. In every iteration. Please know that this will be a pro-Little Women newsletter from here until the end of eternity. Greta Gerwig has my heart.
Up this week:
Legacy algorithms manifesting in a new medium

A review of interactive video platform VidGrid

News! Not much though because everyone's on vacation avoiding the news

The weekly free strategy tidbit

And if you haven't yet completed the audience survey, you still can!
---
Do you know what season it is? It's not summer. MN State Fair isn't for another week. A hint: it's a season that invokes excesses of vanity, an abundance of confidence, and more than a little bit of drama. Turns out: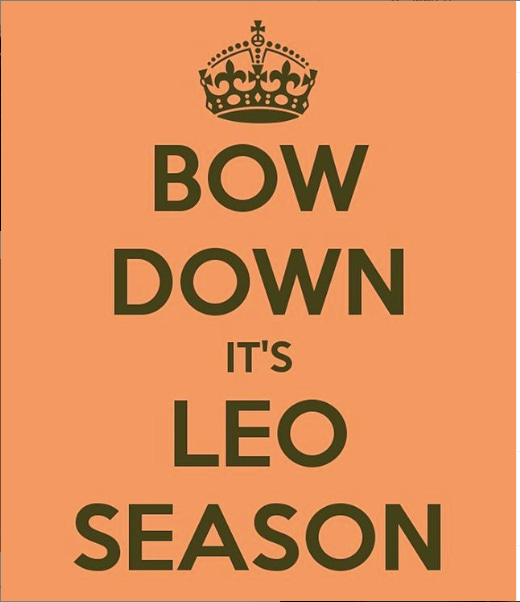 No joke: astrology memes are the greatest digital communication advancement since lolcat. Ask anyone with an Instagram account and minimal level of curiosity about personality types/astrology; they have likely spent the past two years learning the trademark characteristics of every sign in the zodiac.
All you have to do is search #astrologymemes and within three months tops, you'll gain fluency in the nuances of each of the twelve sun signs, along with moon and rising signs, etc. You'll know yourself better and get to the bottom of an astrological algorithm that's been producing results for centuries. (I'd go on record that an astrologist is as accurate at predicting content success than a data-armed programmatic media specialist.) Astrology memes are wildly popular — I'm shocked more content-driven brands aren't jumping on the bandwagon.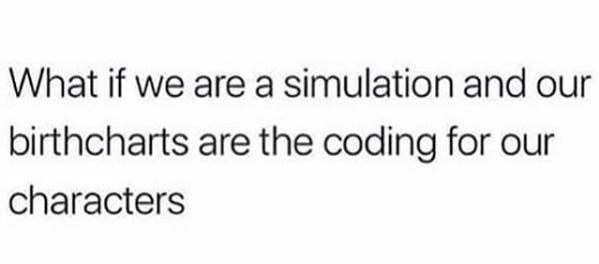 Found this on the Insta account
Sag.Aquarius
, who may have written it? She has yet to respond to my request for clarification.
Memes, astrology or otherwise, are a new vernacular. I've heard complaints from professional editors and content perfectionists (all Virgos, probably) that they smell something rotten at the new Instagram aesthetic and the more recent proliferation of memes. Instagram photos no longer look like magazine shoots. They often look like screenshots and hasty jokes and vulnerable people in the process of change and well… what the internet was meant to look like, in my opinion. Astrology memes are a truly networked dialect; they simultaneously teach you about the subject of the meme (zodiac traits) and about how memes themselves work.
The beauty of Instagram is in its variety: the hella rad digital art piece next to the outfit photo next to the travel dreamscape next to the meme. As a kid, when reading lifestyle magazines, I always skipped right to the astrology columns and the Why Me. I guess I still do.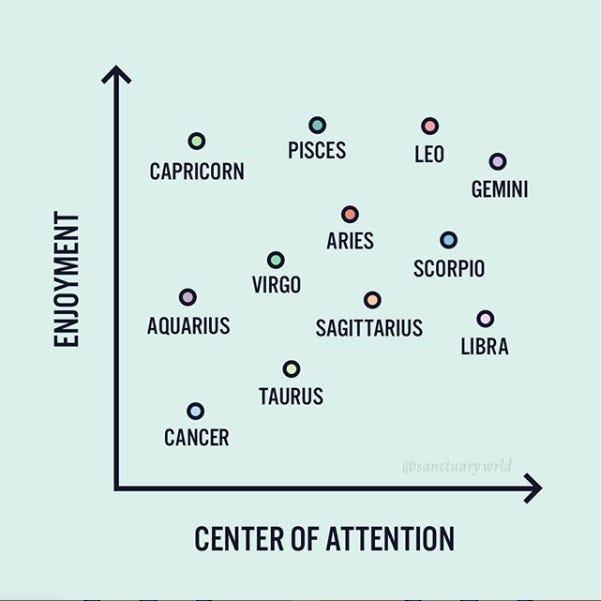 Astrology apps support their content with original memes.
@sanctuarywrld
makes my favorites.
Digital media have permanently changed how we communicate. Much of the digital communication landscape is scary. But astrology memes are pure joy. And they're making some enterprising stargazers money, but mostly… astrology is probably as lucrative as it has ever been.
So what's your version of an astrology meme? There are Enneagram memes too, if that's your flavor of personality classification. I'm truly shocked that DiSC or StrengthsFinder or the color one or some other highly sharable and trademarkable personality test on the market hasn't bandwagoned here too.
---
Interactive video without much hassle: Vidgrid
This week's tool hails from St. Paul, MN, Twin City to my Minneapolis home. Minnesotans always love a local angle (perhaps more than anyone except Texans), so my majority Minnesotan followers will be stoked to support local businesses while creating rad interactive video trainings.
Vidgrid helps us common marketer folk (aka not video producers, editors or interactive pros of any kind) add interactive elements to any video. Interactive elements VidGrid provides are:
Lead generation CTAs (email, calendar invites)

Quizzes (Multiple choice, checkboxes, freeform answer)

Marking the video to highlight an area of the screen

Adding in chapter stops and headings

Creating preview gifs (as you'll see below)

Light editing capabilities
At a glance: VidGrid
To keep reviews digestible, The Content Technologist uses an icon-based review system. 

Find the full legend here

.

Perfect for implementing customized training videos or adding some information-gathering following a more polished marketing video, VidGrid is mindnumbingly easy to use. Blue chip clients are using it for enterprise-level training, but they also offer a very affordable individual video hosting and editing plan. Videos can be embedded into several platforms or can be accessed on VidGrid.
The interactivity and the UI are basic. Good basic, in that you can add an interactive element to a video! Bad basic in that design and customization is limited. The interactive elements are functional, but they're not some fire-breathing dragon that flies in with a whooshing sound. All of VidGrid's tools are utilitarian.
You can create choose-your-own adventure-style videos with quiz questions if you have the time and patience. Recorded screenshares are available for creating instructional videos. Or, hook up Calendly and a Zoom connect and create a little lead gen widget in 15 minutes, like I did. Click here or on the gif below (which flashes imperfectly because it's an WYSIWYG automation!) to use my VidGrid experiment.
(Please note: This video was created at the amazing
Soona.co
before I'd ever heard of Vidgrid. In the future I would script it to include more interactive elements and ensure the first five seconds held on one shot for the gif preview… but I'm just experimenting here.)
VidGrid is recommended for individuals and teams that have a clear strategy for interactive marketing video or training applications. It has pricing for educators as well. You could easily create your own online course with VidGrid. Some notes:
The UI is idiot-proof almost to a fault, so users of pro video editing tools like Adobe Premiere and Final Cut will probably fume at its simplicity.

Your videos have to be hosted on VidGrid to use the interactive technology. You can't add one of these videos to YouTube, but you can embed on your own website. (I have to check in about the SEO readability, but I'm guessing it works just like any other video.)

Users can comment on videos as they watch, which is pretty rad.

There are some other buggy/usability issues. New tabs open a lot. The auto-save doesn't work for every element of the video. Tiny things. They'll get better.
I don't see a lot of use for VidGrid in the B2C space outside of service-based businesses. The tool would be great for creators who enjoy getting scrappy and trying new things, or for larger teams that want customized training. The software is as individualized or as team-oriented as you want the tool to be.
---
This week in content tech news
---
Housekeeping notes live here now.
One final link to the reader survey! I'd love to know what you think.
If you like this newsletter, tell a friend. Tell your colleagues. Press the little heart at the beginning or the end of the email.
---
Free strategic advice for the week
For content benchmarking, ensure you're tracking metrics that represent
Visibility

Engagement

Conversion
All three are necessary to put a strategic framework together.